Herbs for pre-pregnancy and pregnancy
Posted by Tabitha Fennell on 24 July 2018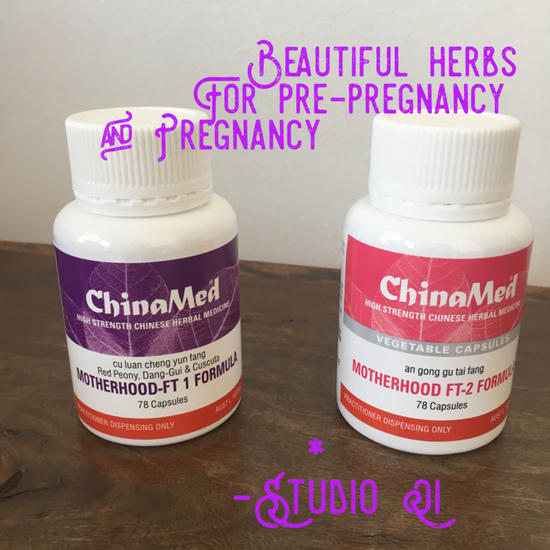 A few clients have been asking us about how these herbs work and what are the difference between them, so here is the answer.
Motherhood-FT1 is specific for when you're trying to become pregnant, it's a beautiful building herbal formula of qi and blood plus it tonifies the kidney Yang which is a big component in Chinese Medicine theory of why you may not be falling pregnant. It dispels blood stasis in the uterus for a better lining and soothes the liver so it can break down hormones and do it's detoxing more efficiently.
Motherhood-FT2 is for when you find out that you are pregnant and its main formula function is to help hold the growing fetus in the uterus, it does this by enriching the kidney essence which helps raise the middle jiao qi, this holds everything up and in place. This formula is a must for woman who have had miscarriages before.
So I hope this answers your questions about why you're taking these herbs and of course go to an acupuncturist who can assess your health and support you through your fertility process and pregnancy journey.
Best, Tabitha
Author:
Tabitha Fennell
About: Acupuncturist and Director of Studio Qi