Gold Coast Acupuncture Burleigh Heads Specialists
Thank you for stopping by Studio Qi, pronounced "chee", your Gold Coast Acupuncture Burleigh Heads Traditional Chinese Medicine clinic founded by Tabitha and Brad Fennell in 2000.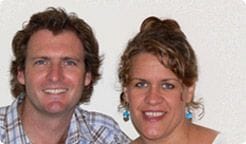 Acupuncture Gold Coast Natural Medicine Care
We have both experienced the amazing benefits of Acupuncture and are committed to sharing with you the very best natural medicine and health care the Gold Coast has to offer. As a couple we have focused our lives on studying Acupuncture and developing new and advanced techniques to ensure that you recieve the best possible treatment.
Qualified Acupuncture Specialists
We are qualified Acupuncture specialist registered with the peak Acupuncture body AACMA. Our training and experience guarantees that your treatment is both safe and effective.
Our Acupuncture treatments focus on what it is that you wish to achieve. We will communicate our knowledge simply allowing you to make informed decisions and recieve the best possible results. Often the simple changes that we recommend will make a dramatic and immediate difference.
We can work with you
Whether you are looking for Acupuncture for fertility assistance, IVF, pregnancy or labour support, stress, anxiety, injury or pain management, being one of the busiest Acupuncture clinics on the Gold Coast ensures that we lead in experience and knowledge when it comes to dealing with your personal needs.Whatever your situation we can help.
If you feel Acupuncture could be of benefit to you, we look forward to delivering you the best Acupuncture the Gold Coast has to offer.