4% normal sperm means 96% that are not normal
Posted by Tabitha Fennell on 6 December 2018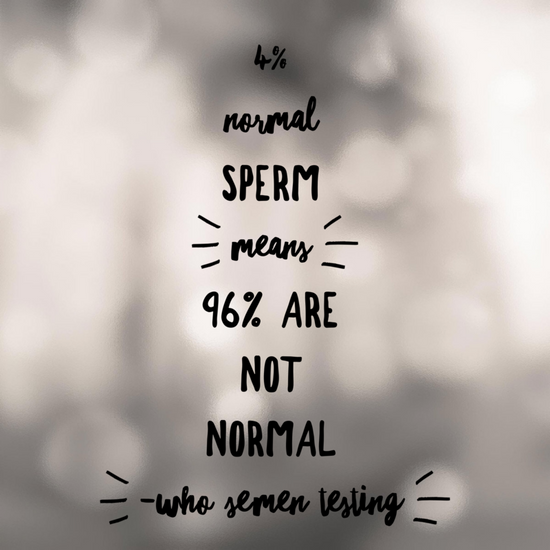 So how good are these 4% of sperm really???
Do you want to produce the healthiest baby? I'm sure you do and you can!
If your test results come back in the normal range then there are lots you can do to improve the sperm count, motility and morphology.
Call us on 5535 8054.
Best, Tabitha
*Effects of acupuncture on sperm parameters of male suffering from sub fertility related to low spermquality. Arch Androl. 1997 sept-Oct;39 (2);155-61 Archives of Andrology Siterman S et al.
Author:
Tabitha Fennell
About: Acupuncturist and Director of Studio Qi