Adventure moves our Qi
Posted by Tabitha Fennell on 28 October 2017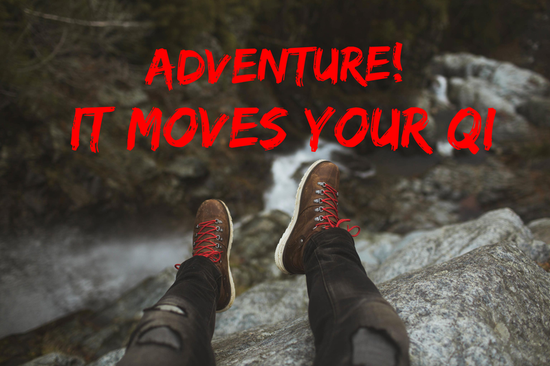 Adventure and how it moves your Qi, what is Qi?
It's your life force, it's how good you feel in the morning, it's your energy. When you have good Qi flowing you feel great, if your Qi is stagnant that's when disease can come along, that's when you feel lethargic, unhappy, a little bit depressed and everything is a little more monotone and boring.
Exercise and healthy eating moves Qi.
The interesting thing I know about adventure moving my Qi was when we recently got a new truck (4 wheel drive), it was very exciting as we haven't had a new car in I don't know how many eons. When we got home the boys of course wanted to sleep in the back of the trucks canopy, it's late and freezing cold but they were right into it. I could feel this excitement come into my body, I could feel my Qi moving, Brad and the boys were so excited, "adventure" such a simple thing, to sleep out the back in the cabin of our new truck. They got their pillows together, mattress, beanies, socks, water bottles and head lamps, it was moving their Qi. I thought yeah! Adventure is so important in our lives as human beings, it gets our heart going, it moves things. It keeps us healthy.
So go out into the sunshine today and have a great adventure, it'll move your Qi.
Best, Tabitha
Author:
Tabitha Fennell
About: Acupuncturist and Director of Studio Qi