Does an Orchestra need the Oboe?
Posted by Tabitha Fennell on 22 January 2019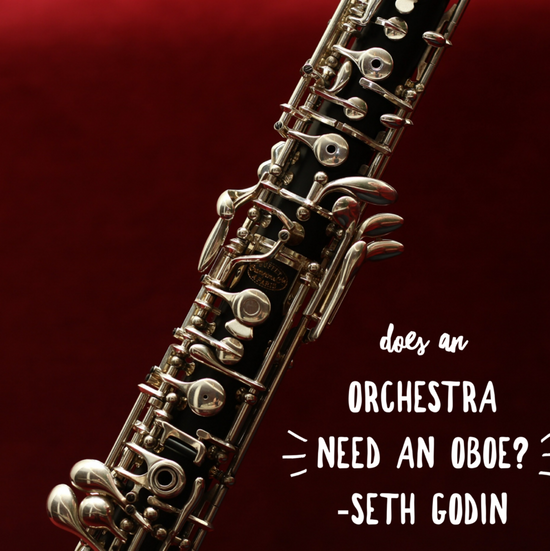 Does an Orchestra need the Oboe?
For most pieces, for most audiences, most of the time, you wouldn't miss it if it were gone.
But take away one more instrument, and then another, and pretty soon, we'll stop listening.
The little fillips, the extraneous extras, the dispensable nice bits they count for more than we know.
We love this man's wisdom and knowledge around life and business, he always inspires us to be all that we can be.
If you need some inspiration go check him out via the link.
Tabitha & Brad
Author:
Tabitha Fennell
About: Acupuncturist and Director of Studio Qi