Feminine Ecstasy
Posted by Tabitha Fennell on 20 July 2019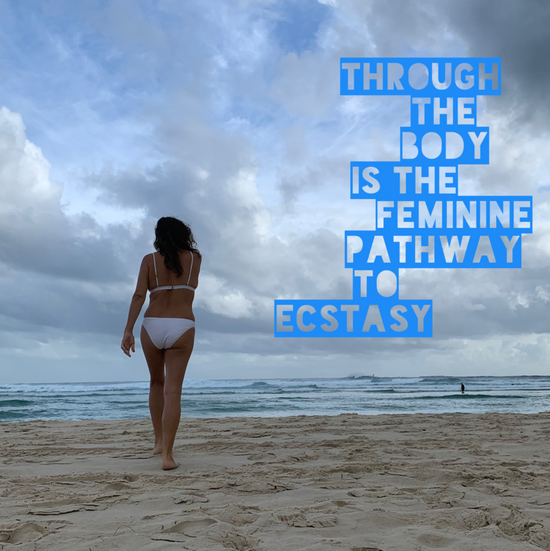 Being in the feminine is a whole body experience and it's here in the body that we feel the feminine come to life if we allow ourselves.
So dance, be in nature, feel the sun on your skin, the fabric of your dress, the caress of a lovers hand, really feel this and breathe these experiences into your body. This simple technique of feeling how these everyday things make you feel throughout your day will bring you out of your head and into your body. Helping you feel the ecstasy of life.
Acupuncture puts you in a deep feminine state of feeling and as Acupuncturists we hold that masculine space so that you can be truly held.
So remember, through the body is the feminine pathway to ecstasy.
Tabitha
Author:
Tabitha Fennell
About: Acupuncturist and Director of Studio Qi