Immunity = Probiotics
Posted by Tabitha Fennell on 21 March 2020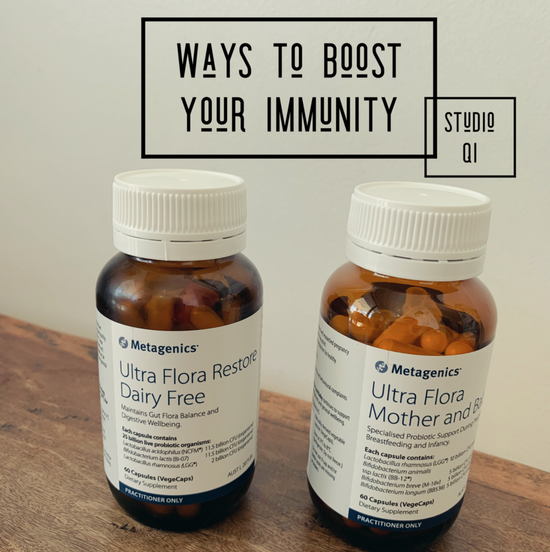 We all know the importance of gut health for our immunity, so it's a great idea to add in a good quality probiotic to your day.
We stock a practitioner brand call Metagenics and it has a high grade of microbiomes that will give you the boost to help build your immunity.
Here are some natural food probiotics you can add into your diet; sauerkraut, kimchi, tempeh, miso, apple cider vinegar, kombucha, kefir, natto and pickles.
There is so much we can do for our immunity and taking charge of this at home is our first defense against sickness.
Author:
Tabitha Fennell
About: Acupuncturist and Director of Studio Qi