Immunity Support at Studio Qi
Posted by Tabitha Fennell on 10 June 2022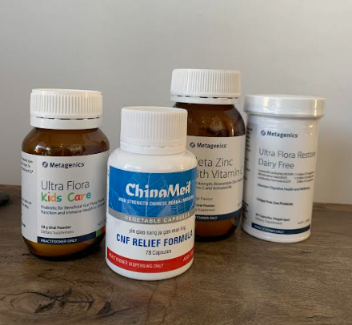 Coming into the cooler months it's important to give that immune system of ours the support it needs. So...Diet, adequate rest, good cardio and lots of clean water is a must plus supplementing Vitamin C and Zinc, some Armaforce and a strong practitioner blend of a multi vitamin are a few of the supplements you can take as support.
We have all these in stock here at Studio Qi plus some amazing Chinese Herbs that are specific if you start to feel sick with a cold or flu. Everyone needs these in their healthy cupboard of goes to's when that nose starts to run or fever starts.
Keeping your feet and the back of your neck warm in TCM helps prevent the cold and wind pathogens from entering the body and causing havoc with our immune system, so try it out, especially with the change of season that is upon us.
Tabitha
Author:
Tabitha Fennell
About: Acupuncturist and Director of Studio Qi