Kidney 1 for calm & grounding
Posted by Tabitha Fennell on 31 March 2020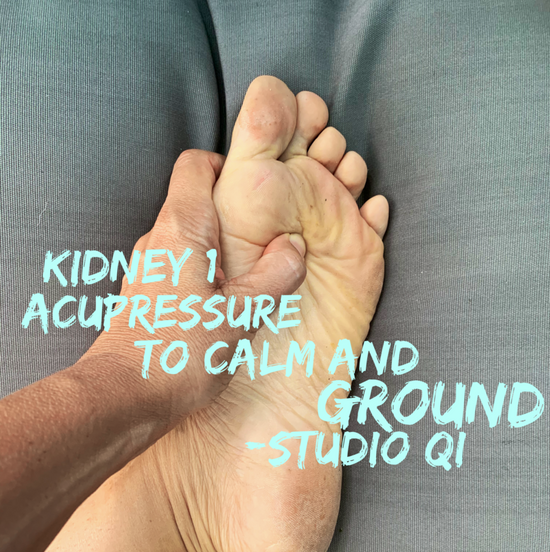 This is an amazing point that can be used if you're feeling like your centre is not calm.
It's actually an amazing point to press during transition time while giving birth. So believe me it's a very strong and effective point in its action.
I often tell clients to stand on a broom handle across this point or to just dig their thumb up into this area.
So you can add what ever pressure you like, it doesn't have to be crazy hard but you do need to feel it for it to be as effective as it can be. Hold the pressure on and off this point for a few minutes or until you feel like you are back in your body feeling more calm and grounded.
Kidney 1 is the beginning of the kidney meridian and it governs the emotions of fear. Fear can trigger the fight and flight action of the kidneys producing excess adrenaline and cortisol to circulate around the body. This feedback loop of hormones can cause the feeling of anxiety or fear to be enhanced, so using Kidney 1 to calm and ground you at anytime when these emotions are running through can be a life saver.
Try it out and see how it helps you and your family, it works really well on children too.
Author:
Tabitha Fennell
About: Acupuncturist and Director of Studio Qi