One client
Posted by Brad Fennell on 19 April 2017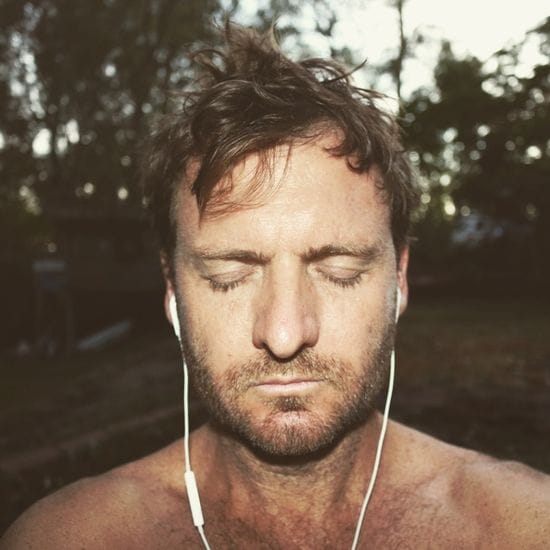 When I was a student I remember one of my lecturer's saying, "even in the beginning you will always have at least one client", and that one client was of course me, and I'm proud to say that he keeps turning up, on a regular basis, daily in fact.
There is so much that you can do each and every day to ensure good health and a great life. I awaken almost every day at five and spend time on me, before the kids, work and chaos of the day. I awaken with the sun because that's part of my meditation, my dance, my movement, my breath. And it works for me.
Our lives are busy and if I'm honest I probably wouldn't have it any other way. Every time I holiday it's still busy packed with adventures, but I continue to make time to do the work, my work, the work on me. Because the closer you come to your process, your direction, your way well, the more fun your life becomes. The closer you come the more you begin to love your work, your career, your play, your relationship and most importantly your life. A goal is important but only in so much as it guides on your way, the real work is who you become on your journey to your goal. A goal that doesn't align with your way is hard, unfulfilling and empty when it is finally achieved. Happiness, real long term happiness comes not from the momentary achievement but rather the right journey itself as we are challenged and struggle to change.
So maybe meditation isn't for you, or maybe it is, it doesn't really matter, what matters is that you find time each and every day to connect, to do battle with your demons and light your fire as you bring direction to your day. Your relationship, your work, your play and your journey should all bring pleasure to your day.
I have been getting consistent requests to do longer sessions in the clinic so people can have more time to unfold and explore areas of their life that they don't feel fully satisfied with. It's not always big issues, sometimes it's just something small that doesn't quite feel right. If there is an area of your life that you feel can use some work I'll open up some time so we can explore and I can help facilitate it more deeply. I'm offering one hour sessions to purely unfold and follow your path. These sessions can be done in the clinic or over Skype. Initially you will need an hour but once that is done shorter sessions can be made. In the clinic times, you can also add acupuncture.
For pricing click here.
Limited places are available per week, if you are interested you can email us, message us on Facebook or phone (07 55358054) and talk to Paige or Tracy to organise a Skype or clinic time. I'm excited to bring you something new that I have been working on all my life and feel can make an enormous difference to you.
Brad