Paige's review on our Chinese medicine cough syrup
Posted by Paige Reeve on 6 May 2014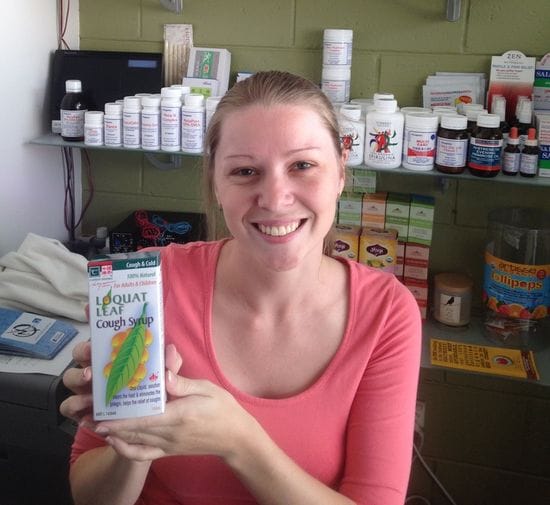 With the seasons changing and the temperature getting cooler, it is the time where people seem to get sick.
I've just picked up a cough in the past couple of days, but after taking some Loquat Leaf Cough Syrup last night before bed I have noticed a huge difference when I woke up this morning. Not only does the cough syrup taste yummy, it clears up phlegm and reduces the severity of the cough. I'm feeling so much better today and my cough is now clearing up.
If you have a nasty cough or feel one coming on, pick up a bottle. It's a must have during these colder months!
Paige (receptionist)