Pregnancy, Birth & Beyond Event - 25th March 2018
Posted by Brad & Tabitha Fennell on 2 February 2018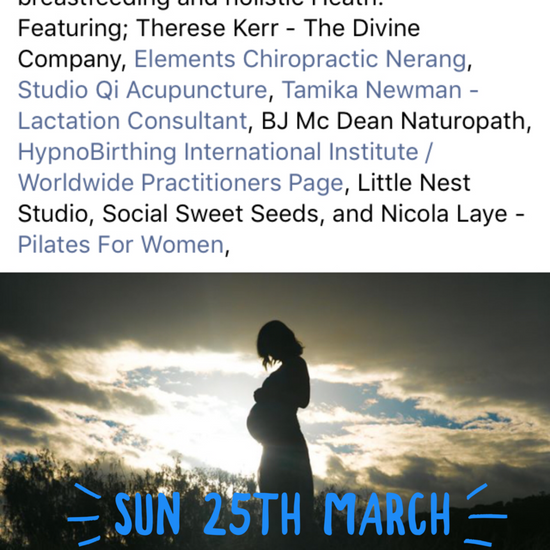 If you're pregnant or are thinking of becoming pregnant, then this is the event for you and your beloved.
You will get to learn about how there are many different modalities to help support you on this journey and talk one on one to health practitioners who specialise in all things pregnancy within their profession.
Bring your partner and your questions for a day of learning and fun.
We will be there!
For more information, click here!
Best, Tabitha & Brad
Author:
Brad & Tabitha Fennell