Stress: fear & the kidneys
Posted by Brad Fennell on 10 November 2017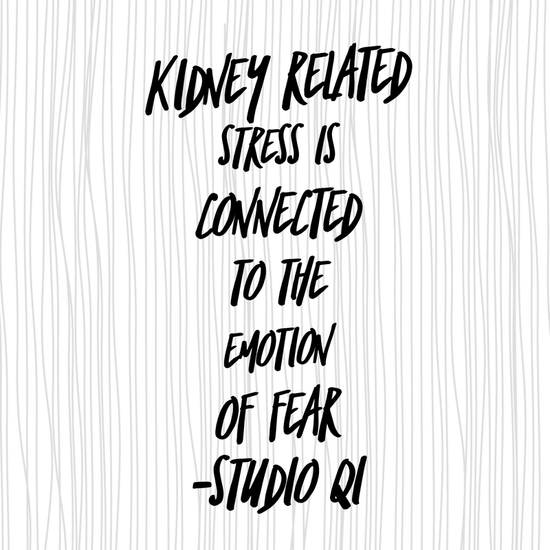 There are many different types of stress and the one we're talking about today relates to fear and the kidneys.
It could be a fearful situation or you could have a kidney deficiency, it's the way the body processes and deals with it. The organ's emotion around the kidneys is fear, this is kind of the adrenal cycle, the way the body produces adrenaline, this is like a yang but it's actually an empty yin. What we want is to slow down, it's almost like you've got the accelerator in but the clutch also, so the engine's revving without getting anywhere. So the first thing you can do with a kidney type stress is relax, as much as you can, drop into your body, breathe and relax. The other thing you'll tend to find is you'll feel fairly tired, this is because the kidneys are getting drained, so you need to rest whenever you can.
That's how you deal with that kind of stress.
Brad