Tabitha pottery
Posted by Tabitha Fennell on 10 December 2018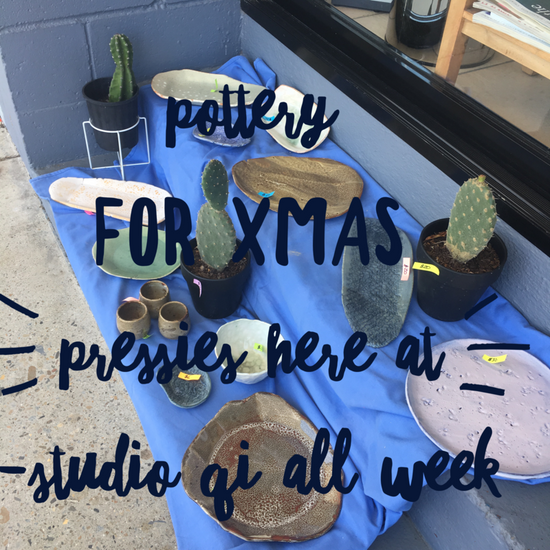 As a few of you may know I'm in love with making pottery in my spare time and I've got a few mugs, plates, incent holders and platters for sale here at Studio Qi leading up to Christmas.
They are all microwave, oven & dishwasher safe and they have all been made with love. Their unique shapes and colours have inspired me to keep going on this very humbling journey of pottery.
"Thank goodness for Mud" I say every Thursday morning, it soothes my soul and makes me smile.
So pop on down to Studio Qi if you would like a gift for yourself or a loved one, they will be here.
I'll pop a few close up pics on FB through the week so if any take your fancy, let us know and we can put them aside for you.
Best, Tabitha
Author:
Tabitha Fennell
About: Acupuncturist and Director of Studio Qi