Acupuncture drops you in your Feminine
Posted by Tabitha Fennell on 7 September 2019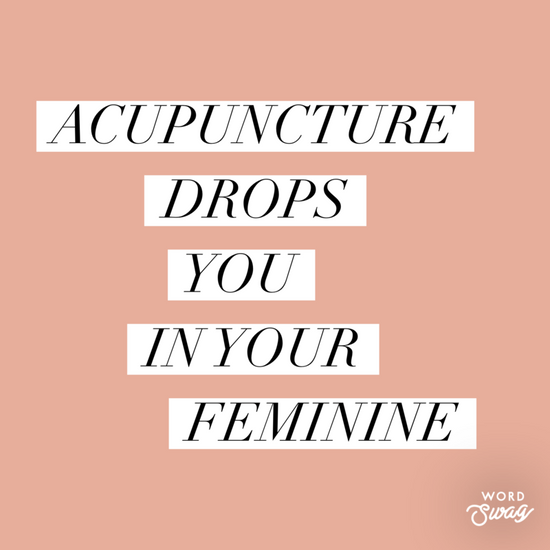 The easiest way to access your feminine is to have acupuncture. Why? Because we as the acupuncturists create the masculine that holds the space for you to relax and surrender into the feminine state. The feminine loves life and all the joy, play and vibrancy it can get, but to truly go deep into this state we must feel supported enough to let go.
So that's what acupuncture does and it reminds the body how good this relaxed state feels, it's here that the healing and rejuvenating can happen.
In life its very important for us feminine orientated women to have the masculine well established within ourselves and also in our partner to have the masculine so they can support us.
Best Tabitha
Author:
Tabitha Fennell
About: Acupuncturist and Director of Studio Qi