Acupuncture needles don't go into Testicles for building sperm
Posted by Tabitha Fennell on 15 December 2018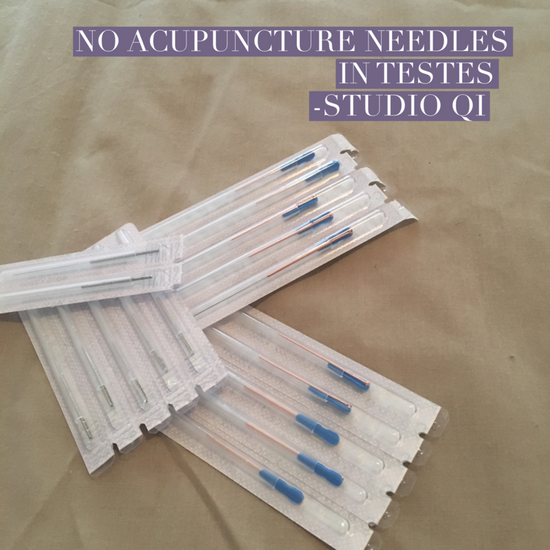 Under NO circumstances do we insert acupuncture needles into the genitals.
This is one of the main concerns that stop men coming into the clinic with fertility issues.
The points are put into the legs and torso area but never the genitals. We also use Moxa and the heat lamp which is very soothing.
It's a simple and a very relaxing treatment.
Best, Tabitha
Note: *Influence of acupuncture on ideopathic male infertility in assisted reproductive technology, Journal of Huazhong University technology med
Science. 2002;22(3); 228-30. journal of huazhong university Zheng
Author:
Tabitha Fennell
About: Acupuncturist and Director of Studio Qi