Are you more Yin or Yang?
Posted by Tabitha Fennell on 30 June 2018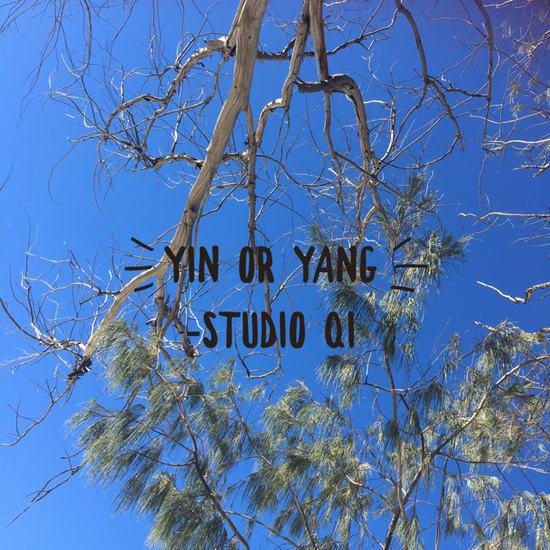 Helping you find support around your balance of Yin and Yang is the key aspect that we focus on here at Studio Qi.
Yin is the slower side of ourselves that we often need to embrace and make room for in our lives, it's also that part of us that keeps us calm and cool. Yin teaches us to take care of ourselves, it's that part of us that knows when not to push and when to rest. Any alarm bells going off yet? A lot of the time it's this side, the Yin side that we don't nurture or make important in our lives. Cultivating this side can help us stay calm and centered, allowing us to be present and grounded. Sipping tea and having time to dream, slow gentle yoga, acupuncture or taking time out to be in nature and just generally trying not to be super woman/man every second of the day are simple things you can do to build this side of you, your softer vulnerable side. It will be this side that will stand and nurture you to help you hold yourself when things get busy.
Yang is the passion and fire behind how we put ourselves out into the world, it get things done and gives us the ability to try new things. Yang is the base energy of our libido and general energy levels that can keep us going when we are tired. It is where our creative juice and inspiration comes from and how much we are able to give to ourselves and our family. Exercise or movement that gets your heart rate up can move this yang energy and you will feel amazing, but if exercise drains you then you need to nurture your fire by less intensity or rest. Finding friends and creative ventures will feed this yang energy, just watch you don't burn up that fire too often on a regular basis as then your adrenals will kick in and cause all sorts of anxiety and fatigue symptoms.
If these two areas are out of balance then your mental and physical body will suffer. So it helps to be aware of these two energies and having a happy medium of both.
See where you sit, which side do you need to pick up or reduce?
How does your body respond as you re-adjust these energies?
This could be a simple life changing technique for you and your health.
Best, Tabitha
Author:
Tabitha Fennell
About: Acupuncturist and Director of Studio Qi