Connect to your Feminine
Posted by Tabitha Fennell on 27 August 2019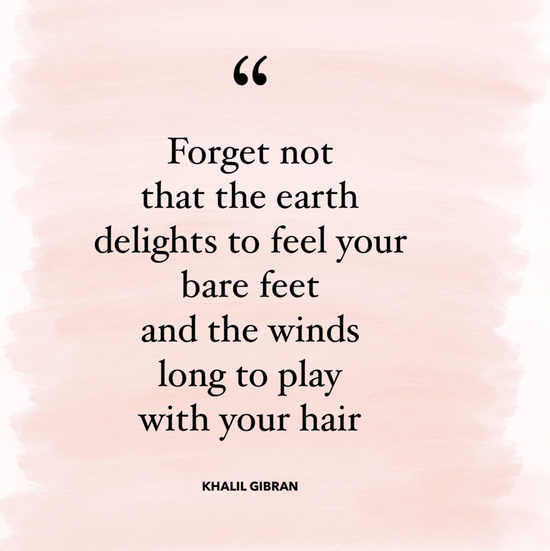 This quote reminded me how nature is the easiest way to connect to our feminine nature and that mother nature is always calling us to come and play with her, feel her within our bodies and know that she will and can support us, if we let her in.
Dropping into your feminine nature is so healing for a woman who is busy blending many roles throughout her day. I know that if I don't deeply drop into my feminine nature at least once a day I become tight and stressed, mentally and physically.
So how to do this.. Its easy, you just need to be conscious of feeling mother nature like the poem says.
~ Bare feet on the earth and stand there really feeling her hold you. Take a minute to sink into her with your intuition and see what lies there for you to absorb. Allow the wind to caress your skin, to move your hair and breathe this into your body fully, deeply into your womb and store this energy there to awaken who you are. It's like a mini meditation that refreshes you and may spark answers to unanswered questions and stored emotion to pour out giving you relief.
~ Movement is also an easy way to access your feminine nature along with singing, wearing that flowing dress, feeling it move and touch your skin. Taking time to fully moisturise your body in a loving conscious way, giving time to the feeling of your hands on your skin. Chewing and really tasting your food and deeply smelling your first cup of tea in the morning. Being creative in the way you love, is also an easy way to access your feminine nature.
The feminine loves life and she needs to feel and sense it in every moment to allow her to connect and feel who she is, this brings her joy.
Tabitha
Author:
Tabitha Fennell
About: Acupuncturist and Director of Studio Qi