Moxa for rolled ankles, sprains, strains or breaks
Posted by Tabitha Fennell on 19 February 2019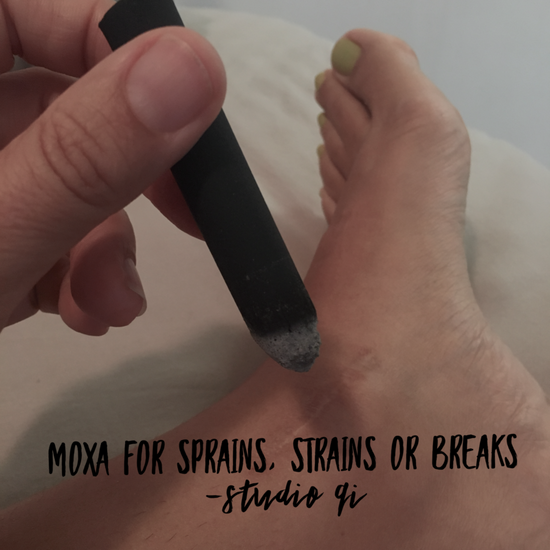 Using moxa to help with a rolled ankle, sprain, strain or break, it feels lovely but will help with the inflammation and pain that is associated with these conditions. It is something that you can do once a day to ensure that the blood and oxygen is circulating around the area to help move the built up fluid which will help the ankle heal better.
Where to apply the moxa: Where ever the swelling and congestion is, just hover the moxa over these areas for about 3 minutes a day or until it feels nice and warm. Please refer to the sheet here on how to light and extinguish the moxa before you use it.
If you have an old ankle injury that may give you pain during the night or especially in winter then using moxa on a regular basis will help warm and soothe the joint and ligaments.
Best, Tabitha
Author:
Tabitha Fennell
About: Acupuncturist and Director of Studio Qi