Side effects of Acupuncture
Posted by Tabitha Fennell on 25 March 2019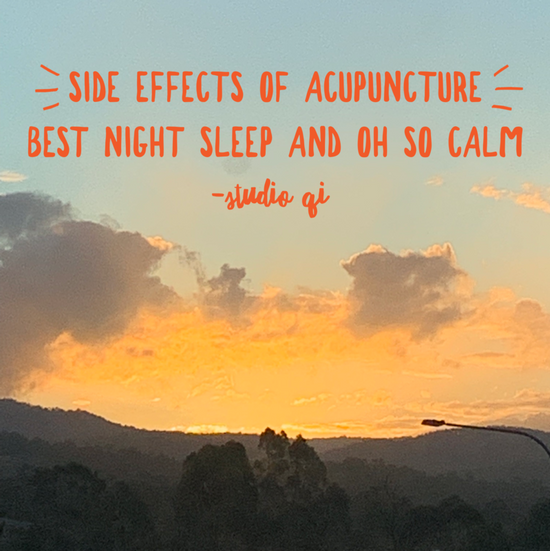 Best medicine ever with these kinds of side effects, don't you agree?
If you haven't experienced acupuncture then I highly recommend it.
And really the needles don't hurt, actually it's seriously crazy that we have to call them needles as they never feel like the needles that are used to take blood or inject medications.
Seriously we treat babies and children plus some of the biggest needle phobic people and even they say it's nothing like normal needles.
So be brave and give yourself the experience of acupuncture.
Tabitha
Author:
Tabitha Fennell
About: Acupuncturist and Director of Studio Qi