Turn On Your Relationship Workshop
Posted by Brad & Tabitha Fennell on 17 February 2019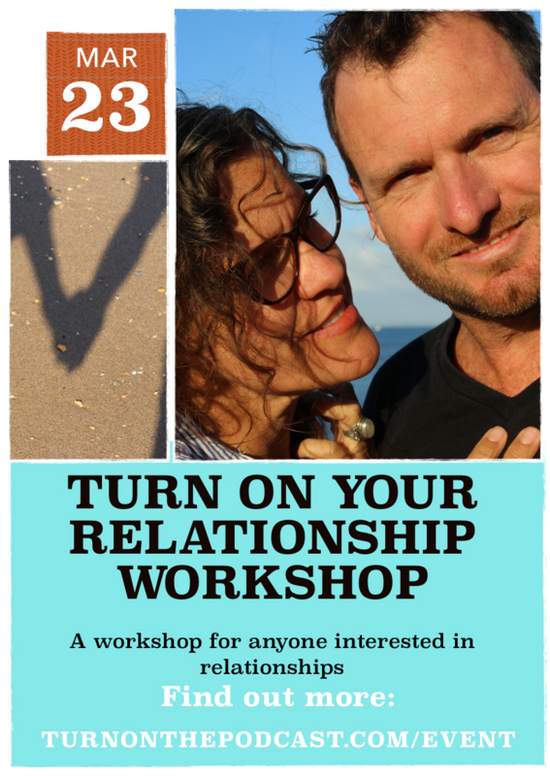 Join us for this Gold Coast event on 23rd March 2019 where we will show you how to turn on your relationship, your sex life and your purpose together. In this workshop we will teach you how to grow well beyond the early honeymoon phase.
This workshop is for couples or individuals in a relationship or interested in being in a relationship. The event is for anyone interested in discovering the secrets to growing a long loving passionate life together. Whether you are looking for a relationship, or have been in one for two or fifty years, this is for you.
Brad & Tabitha
Please click here to purchase your ticket
Be quick to get the Early Bird Rate!
Here's what previous participants said after doing Tabitha and Brad's relationship workshop.
"A fortnight ago I had no libido and I was all but sure that my marriage was crumbling. We weren't talking or spending anytime together. We both had so much resentment and didn't know what to do. I went to see Brad at the clinic and left feeling a lot better after being able to talk about some of our obstacles and having a plan to put into action to work on my marriage along with some acupuncture to relieve some of my stress and lift my libido. Brad suggested the Turn On Your Relationship workshop which so happened to be the weekend of the week I went in to see him (spooky timing). Hubby agreed to come along and all I can say is halleluiah! Brad and Tabitha are such caring people and really helped us navigate our relationship and what we needed to get back on track in a comfortable, safe space. Since seeing Brad and Tabitha myself and my husband have started to connect with each other again but on an even deeper level than we ever have before. I feel like we are really discovering each other again in a whole new way. We also haven't been able to keep our hands off each other! Thank you Brad and Tabitha!"
Erin
Author:
Brad & Tabitha Fennell