Recommending Acupuncture and Chinese herbs for Menopause
Posted by Tabitha Fennell on 29 September 2018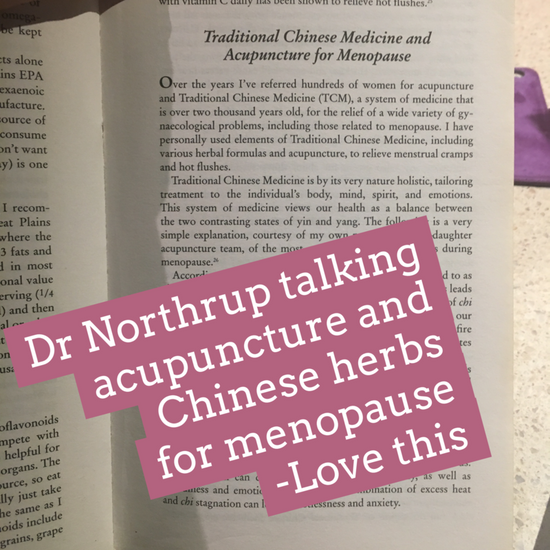 This is a must read book for any woman approaching perimenopause or deep in the depths of menopause.
There are so many jewels on how to understand why the body is going through this change and what you can do about it.
Dr Northrup gives the Western pros and cons along with a slice of Eastern and the connection between a woman's emotional and spiritual life.
Recommending Acupuncture and Chinese Herbs for Menopause and explaining it so well, it makes my heart sing.
Enjoy, Tabitha
*The Wisdom of Menopause by Dr Christiane Northrup page 187.
Author:
Tabitha Fennell
About: Acupuncturist and Director of Studio Qi