Menopause the Maiden and Mother
Posted by Tabitha Fennell on 7 May 2020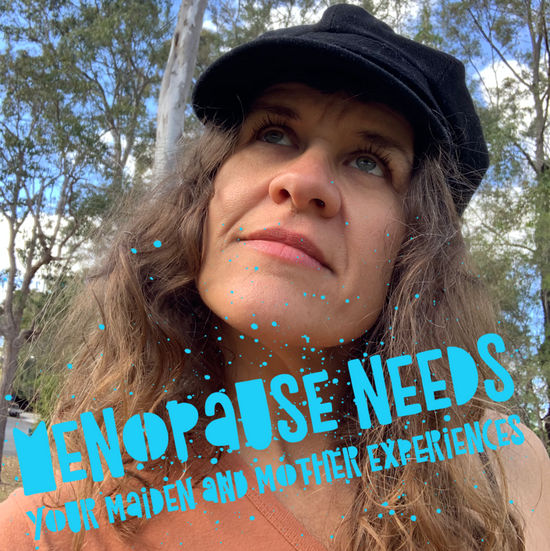 A few moons ago at the week long Shamanic Womb Retreat I attended Janine Ma-Ree taught us that menopause is a time of dissolving, dissolving things that are not you anymore. Such as relationships or career, basically anything that doesn't serve you anymore.
So this can be confronting for a perimenopause or menopausal women and also for the people closest to you, but it needs to happen and the more you can lean into this the easier it will flow for you. She also believes that if you can take the energy of your maiden and mother years with all their old wounds healed that these archetypes and all their learnings will so benefit you. Women who have done this successfully have that sparkle in their eye and they can hold other younger women in their maiden and mother years with love and connection. They are not bitter and resentful towards these younger women but are an elder for them that can role model what menopause can be like.
Janine also said even knowing all of this, she has found menopause at times still very confronting and the symptoms are still there but you can deal with them knowing that this dissolving and burning is where you need to be for this last phase of life.
For me having a healthy real transmission of how menopause can look like from Janine was so refreshing.
Now let's see how I go.
Tabitha
Author:
Tabitha Fennell
About: Acupuncturist and Director of Studio Qi